Increasing Your Car Accident Settlement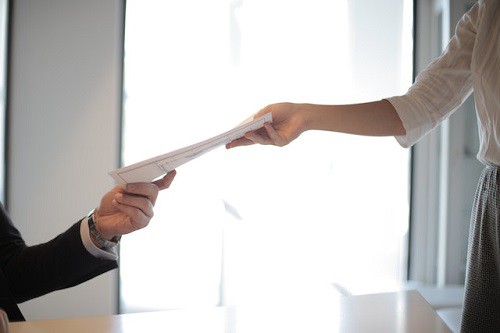 Your life is great! Things are going well when suddenly, you get into a life-changing car wreck. The crash is traumatizing whether you sustained minor or major injuries from the incident. And now, you have a staggering amount of bills and expenses.
Who knows how you'll afford it now that you can't work due to your injuries?
Was the accident someone else's fault? Was the at-fault driver being negligent, thus causing the crash? If so, you may be entitled to financial compensation from a car accident claim. All that said, how can you ensure your compensation covers all of your damages from the accident?
This guide will provide you with some steps and tips for increasing personal injury compensation after car accidents. This way, you can recover in peace without worrying about finances.
Springs Law Group is devoted to helping our clients. Our personal injury lawyers want to maximize your settlement to recover what you lost in the accident.
Call us today to schedule your free consultation.
5 Steps to Increase Your Car Accident Settlement
The at-fault driver's insurance company will likely offer you a low settlement amount. Here are some steps you can follow to increase your compensation:
Seek Medical Treatment
You must seek medical treatment after a motor vehicle accident. Even if you feel fine, you need to be examined. A doctor can complete tests to identify injuries you didn't notice before. It's helpful to record all your injuries so you can claim them as damages.
The hospital can also provide medical records, which you can use as evidence. Remember to keep your medical bills and invoices so you can also receive compensation for these expenses.
Collect Evidence from the Accident
If you're able to, collect evidence from the accident. Take pictures and videos of the accident scene and your injuries. Write down details of the accident, including what you were doing when the incident occurred. If there were witnesses of the accident, exchange information with them. They can testify in court to prove negligence and fault. Your personal injury attorney can use all this evidence to help you negotiate a higher settlement amount.
Calculate Current and Future Losses
Try to calculate your current and future losses from the accident. This includes medical bills, equipment, property damage, and lost wages. Include any money you have and will pay for appointments or treatments for your injuries.
For example, if you have to go to therapy to cope with the trauma from the accident, you may be able to recover compensation for those and other medical expenses. Try to gather physical evidence, such as employment termination notices, invoices, bills, and other receipts.
Consider Non-Economic Damages
Non-economic damages are damages that affect your personal life. They may not come at a financial cost, but they negatively impact your life.
Some examples of non-economic damages include pain and suffering, decreased quality of life, and emotional distress. These damages may be more challenging to prove, but you can journal about these losses or testify about them in court. You can potentially recover compensation for your non-economic damages, thus increasing your settlement.
Hire a Car Accident Lawyer
Finally, one of the best ways to increase your personal injury claim is to hire an experienced car accident lawyer. A lawyer is beneficial in many ways.
Namely, they can gather evidence, talk to the insurance companies for you, and negotiate your settlement amount. If the insurance company doesn't settle the case, you can take your personal injury lawsuit to court, and your lawyer will represent you to ensure you get maximum compensation for your damages.
Tips for Maximizing Your Settlement
Here are some things car accident victims should avoid to maximize their car accident claims:
Don't talk to the adjuster. The insurance adjuster will try to make you admit fault for your damages.
Don't accept the first offer. The insurance company will first offer you a low settlement amount, which you can decline.
Don't post on social media. If you post on social media, the insurance company can use anything you say against you to lower your settlement amount.
Don't wait to file your claim. If you wait too long to file a claim, you might miss your state's statute of limitations, which is the maximum amount of time you have to seek legal action after the accident.
Call a Car Accident Lawyer Today
The legal team at Springs Law Group is here to help you navigate the legal system. We'll stand by your side to ensure you earn fair compensation for your accident-related expenses. We understand how overwhelming the legal system is, especially after a car crash, but we're here to guide and support you.
If you need help with your personal injury case, contact a car accident lawyer from Springs Law Group today.