Could a Personal Injury Lawyer Help Me Win More Money or Save Time?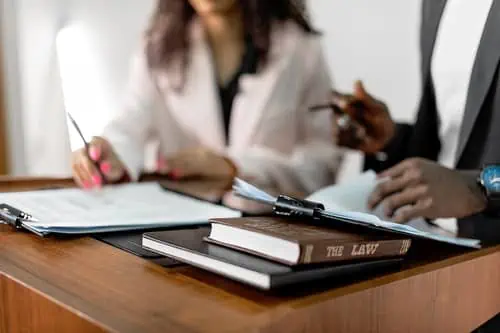 Unfortunately, life happened, and you've been in an accident. Thankfully, you've been spared the worst and now you want to pick up the pieces.
You might be considering filing a personal injury claim for your medical expenses, lost income, and other damages following a slip and fall or car accident. Do I truly need a personal injury lawyer's help or can I manage this alone? It is generally one of your first queries when things start.
Don't be afraid to ask for help. Maybe you are great at arguing. Perhaps you've always stood up for yourself well, but insurance adjusters and courts of law are a whole other ballgame.
And we know how to play the game.
Going up against a big insurance firm can be intimidating. They may, frankly, take advantage of your ignorance. Without an experienced personal injury lawyer in Colorado Springs, they will try to convince you that you are at fault in the accident, that your physical and psychological injuries cannot be claimed in court, and that your doctor's diagnosis is insufficient. They will make you fear being left to pay for the other party's legal fees after being unsuccessful.
We have seen it all and we are well-versed in the tactics and will protect you from being scared out of making certain claims.
Limitation periods apply
You can't sit on your rights. Time starts to run when the act for which you are suing occurs.
The gathering of relevant evidence may be time-consuming. Medical reports, invoices, receipts, and other important documentation must be itemized. What if you have to go to trial? Locating good witnesses and finding a negligent Defendant may require the resources of a well-connected personal injury attorney to do it promptly.
"The process doesn't look that difficult. Couldn't I do it myself?"
Without experience, it can be challenging to determine the value of your case or the appropriate settlement amount. You shouldn't be forced to accept less than your case is actually worth. Even if you have a strong case, adjusters have obligations to their insurance companies or employer to stall payouts whenever possible to come up with excuses to reject your claim or reduce its potential value. An experienced personal injury attorney will give you a level of clout that the adjusters will take seriously.
Let us review your case for you. Schedule a consultation with one of our attorneys. We will help ensure you receive as much compensation as possible when filing a claim for injuries, property damage, motor vehicle accidents, etc.
We will also be honest with you regarding the strength of your case. Perhaps you were at fault or partially at fault. One of our personal injury attorneys will ensure that you aren't blindsided.
Furthermore, shouldn't your main concern at this time be recovering as quickly as possible so you can be better for yourself and your family?
"I have insurance. The company will work in my best interest, right?"
Insurance firms frequently don't treat victims as equitably as you might anticipate. In actual practice, insurance companies frequently delay the process until it is too late for lawyers to intervene. This is why you mustn't wait to retain a personal injury lawyer to assist you in the settlement process.
You should be given complete reimbursement for all past and future medical costs, as well as for lost wages, pain, and suffering, property damage, etc.
When a victim is represented by a car accident lawyer or a personal injury attorney in general, the settlement offer tends to be substantially larger. The delays you will be put through will leave you disgruntled and more likely to accept less than what you're worth.
"How much will I get?"
This can only be assessed on a case-by-case basis, and an experienced personal injury attorney in Colorado Springs will be able to give a good estimate of your non-economic loss. These calculations are not arbitrary and seem ad hoc to the average person.
The average person does not think about the costs linked to the long-term effects of their injury. What if your injury requires you to visit a physiotherapist regularly for the rest of your life? What if your workplace injury prevents you from returning to your job or diminishes your productivity to the point where it prevents you from getting promotions or performance bonuses?
Personal injury lawyers evaluate the long-term impact of your injury and recovery in collaboration with your medical staff. A competent personal injury lawyer will have represented numerous injured clients in the past and will have a wealth of knowledge in accurately estimating probable lost wages and future medical expenses.
Make an appointment to speak with a personal injury attorney in Colorado Springs. Let us handle the heavy lifting, so you can focus on your recovery.