Do I Have to Go to Trial for my Car Accident Case?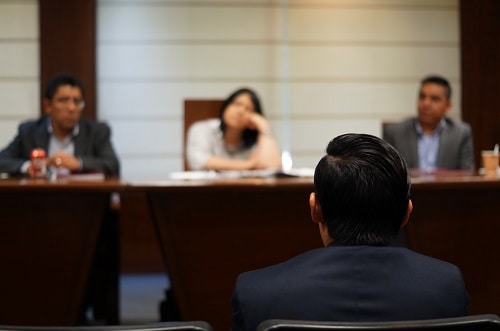 When you've been injured in an auto accident, the damages and cost associated with recovery can be overwhelming. Medical bills, lost wages, and vehicle repairs all pile up fast. Getting compensated for your damages becomes urgent quickly, and you'll need to make some decisions. Should you accept the car insurance company's settlement offer? Could you possibly get more? If so, do you have to go to trial to get fair compensation?
If you've suffered injuries in a car accident in Colorado Springs, it's important to understand your rights and your options for getting a settlement.
Read on for more information on how to determine whether or not you should go to trial for your car accident case in Colorado Springs:
Do I have to go to trial for my car accident case?
Honestly, the answer is no. You don't have to.
Hi, I'm Chris Nicolaysen, and I'm an attorney over at Springs Law Group. Today I wanted to talk to you about trial and where it fits within your case.
In a lot of our cases, we get a client that comes in that's just been injured in a car accident and we sit down with them and we walk through the process.
Once we get to a point where they've completed treatment, now we're at a spot where we're negotiating with the at-fault driver's insurance company. We then have to make a decision because sometimes those offers are not very good. We have a chat with our client – because they're involved every step of the way – and we talked to them about whether or not it's worth it to accept that offer or to prepare for litigation and go to trial.
When you decide that you want to go to trial, there are a lot of other issues and things that arise, such as:
        Going to mediation
        Hiring experts
        Going to a deposition
        Preparing to sit on the witness stand and give testimony
But the reality is when you hire Springs Law Group or any attorney, they should be there – we will be there for you every step of the way.
We're going to help you through the mediation and understand what that process looks like, talk to you about the experts, talk to you about what a deposition is, and then we're also going to walk you through what it's like to be on the stand and actually give testimony. Then we're also going to talk to you too – before that decision's even made – about the pros and cons of actually going through a trial.
There are a lot of factors that come into play, but the reality is, do you have to go to trial? The answer is no, you don't. Because you need to remember that it is your case. You're going to make decisions based on the advice that we give you and based on all the other facts that are around.
We're going to weigh things like time and things like money.
So, I always recommend that it's not a "have to go to trial" in order to get compensation. It's just a conversation that should be had with your attorney.
If you have questions about trial from your car accident case, feel free to give us a call at Springs Law Group. We look forward to hearing from you and talking to you
If you've been injured after a car crash, contact a Colorado Springs personal injury lawyer as soon as possible. There are strict timelines when it comes to filing injury claims and personal injury lawsuits, so don't wait – get the legal aid you need to get fair compensation for your damages. You can find more information on our website or by giving us a call today!
Find more helpful resources: