How Much Does a Colorado Springs Car Accident Attorney Cost?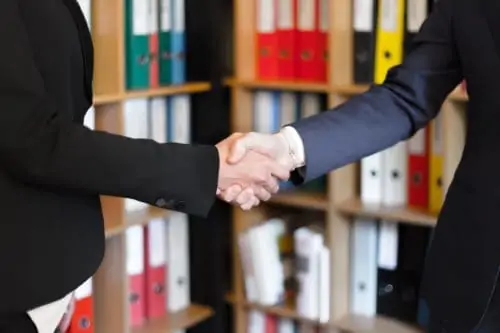 Many people believe that lawyers are expensive, and while this is true for many areas of law, or for an attorney that places money above protecting the rights of hurt individuals, this is not always the case.  Here at Springs Law Group, our experienced Colorado Springs car wreck attorneys place injured parties and their families as our highest priority. We understand that a serious accident can be a frustrating, confusing, and difficult time for many.  This is why our compassionate and experienced legal team works hard to help individuals navigate this difficult time without taking advantage of your unfortunate situation caused by a reckless, careless, or negligent individual.
We Offer Free Consultations
When you are injured in a motor vehicle accident and call our office, a lawyer reviews your case.  We do not outsource intake to other countries to review your claim like some law firms.  Rather, when you call and submit an inquiry a lawyer from our office could conduct a free review to determine what happened to you and whether you have rights under state law.
No Upfront Fees
One of the concerns people have when wondering about the cost of a local car accident attorney are their fees. We accept cases on a contingency fee agreement.  This means that we only get paid a percentage of what we recover for you in a settlement or court award, and only once we recover it for you.  This means that there is no upfront cost to pay for our legal services  Families can keep the money they have to pay for medical bills and stretch lost wages, while we fight for their rights to compensation under the law.  Only once we recover money for a claimant do we get to take out lawyer fees.
No Out-of-Pocket Expenses
Injured parties also may have concerns about the fees associated with filing a lawsuit. When we accept your case, we pay the court fees, expert expenses, medical record costs, and the other expenses related to prosecuting your claim.  You only pay these fees back once we recover compensation for you.
Contact Our Colorado Springs Car Accident Attorney for More Information About Our Legal Fees
Some people hesitate to ask for a lawyer's help. With our law firm, we treat everyone with the dignity and respect that they deserve.  Even if you are unsure if you have a case, ask Springs Law Group for a free consultation to learn about your rights. Contact us today to learn more about how much retaining our Colorado Springs car accident attorneys may cost.