Car Accident Case Overview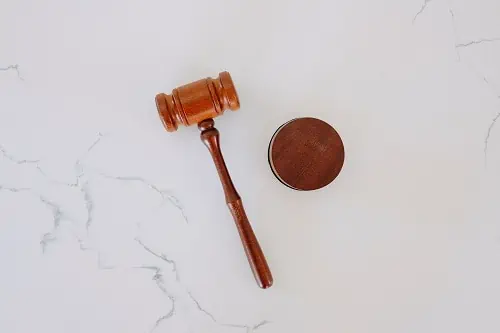 A car accident can stop you in your tracks. Not only is it a traumatic experience, but the costs of repairing your vehicle and recovering from injuries you've sustained from the accident can be overwhelming. The process of getting compensated for your injuries and other damages can be daunting. How do you file an accident claim? What kind of compensation can you expect? What's the process for paying off your medical bills?
If you've been injured in a car accident in Colorado Springs, you need legal help in order to get a fair settlement.
Read on for a comprehensive car accident case overview in Colorado Springs.
So, you've been injured in a car accident. Now, what do you do?
I am Chris Nicolaysen, an attorney over at Springs Law Group here in Colorado Springs, and today I wanted to give you a car accident overview.
The thing is, you've been injured in a car accident and everything is probably feeling a little foggy, so I'm going to walk you through a kind of step-by-step on generally how most of our car accident cases work today.
First, we have somebody that'll come in and meet with us for a free consultation, where we're going to walk you through these things. The first thing we want you to do right after a car accident is to seek medical attention. So, if that means going by ambulance, going to your urgent care, or going to see your primary doctor, we recommend doing that.
Then after you talk to us, and if you retain us, what we do next is what we call the Investigation Phase. During this investigation phase, we're going to do things like:
        Get the police report
        Talk to witnesses (if there were any)
        Make sure that we've got everybody's information
        Let the insurance companies know that we represent you
The big thing we want you to do during this time, is we want you to work on treatment – on getting better. We tell all of our clients that during this time, the most important thing that you can do is to take care of you. So, the biggest thing you want to work on is your own health. There are going to be a lot of appointments that you're going to have to go to, such as chiropractic, physical therapy, massage treatment, and maybe even surgeries. We recommend that you work on that. Let us take the burden of doing things like talking to insurance companies and take that off your back.
After that's done – after you're fully done treating and the doctors have discharged you – then what we do next is we request your medical records. We repress all of them and we want to make sure that we got a full slate of those records.
Then, we put what we call together the demand package. This is going to be a request to the insurance company that's going to ask for a monetary amount that we talked to you about before we send. Every single one of our clients here at Springs Law Group gets a chance to review their demand package before it's sent. This is important because the biggest thing for us here is: this is your case. We want to make sure that you're aware of everything that's going on every step of the way.
After the demand package is sent out to the insurance, then we start the negotiation phase. The insurance company is going to come back with an offer and then we're going to go back and forth a bit. Again, we don't make a counteroffer without talking to you first. We want to make sure that you're aware of the numbers that are going on and why we're proposing certain numbers.
Lastly, we come to a final number and then we settle the case out. We pay off any liens that were made through the medical providers, we take our share out, and then we ultimately get you compensation as well.
So, that's just a brief overview of how the majority of our cases work. But remember that the big thing in any car accident case is you taking care of yourself and getting proper treatment.
If you have questions about a car accident, if you have questions after you've been hurt, we recommend that you give us a call at Springs law group. We'd be more than happy to sit down with you at a free consultation.
If you're suffering from injuries after an auto accident, contact a Colorado Springs personal injury lawyer right away. Strict timelines are in place when it comes to filing personal injury claims and lawsuits, so we advise that you don't wait – get the legal help you need in order to be compensated fairly for your injuries and other damages. You can find more information on our website or by giving us a call today!
Find more helpful resources: