Important Steps to Take Following a Slip and Fall Accident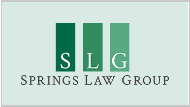 After a slip and fall accident, many people suffer injuries that require they file a claim for compensation with the negligent party's insurance company. However, it is not always easy to prove negligence on the part of the business or property owner. If you were hurt in a slip, fall, or trip accident, you can take steps right after your accident that can help you prove your case and increase the likelihood that you will receive what you deserve when settling your claim.
Steps to Take If You're Injured in a Slip and Fall Accident
You want to start building your case to prove negligence on the part of the business or property owner immediately after you're injured. You do this by taking these important first steps:
​Seek prompt medical care. While you may know the importance of obtaining medical treatment if you suffered an obvious injury, you may not realize the importance of seeing a doctor soon after the accident if you do not believe you were hurt. Many of the injuries caused by slip and fall accidents, such as traumatic brain injury, back, neck, and spinal injuries, and internal bleeding, may not be apparent until days or weeks after the incident. You protect your health and avoid disputes when filing a claim if you have seen a doctor right away.
File an accident report. You also want to file an accident report with the business or property owner right after your accident. By doing this, you document the fact that your accident occurred—an issue that may be in dispute without a report. In addition, the report could contain important details about your accident and contact information for the negligent party.
Obtain contact information. You should obtain contact information for the business or property owner, the insurance company for the negligent party, and any witnesses who saw your accident. It is especially important to collect this information from witnesses who might be difficult to find later when you need their statements for your case.
Take pictures. You want to take pictures of your injuries, as well as the scene of your accident and the conditions that caused you to become injured. If you don't do this right away, the property or business owner could quickly correct the dangerous condition that caused your slip and fall, or post a warning sign.
Keep your clothes. You want to save your clothes and shoes in a safe place and not wear them anymore. They could be useful evidence in your case.
Contact an attorney. You should retain an experienced slip and fall attorney as soon as possible after your accident. He can then quickly and thoroughly investigate your accident and take steps to preserve important evidence in the possession of the negligent party. In addition, he can help you avoid common mistakes and negotiate your settlement, so you receive what you are owed.
Even if you haven't followed through on these steps, an experienced personal injury attorney can still help you with your case. He may be able to offer strategies to handle any disputes with the insurance company and collect important evidence. Fill out our online form to schedule a free case evaluation to discuss your situation and how we can help you pursue your right to compensation.