Whiplash Payout Scale: What Is the Average Settlement for a Whiplash Injury?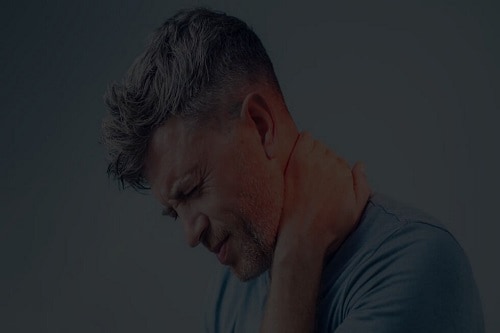 Driving home from work, the unimaginable happens: you get into a car accident. The driver who hit you was on their phone while driving, resulting in a crash. The incident seems minor, but your family convinces you to see a doctor. Upon further examination, the doctor diagnoses you with whiplash, or whiplash-associated disorder (WAD). The adrenaline from the crash masked the injury, but soon, you noticed the headaches and the intense pain in your neck.
Due to this neck injury, you have mounting medical bills and missed work. On top of these financial losses, you've experienced physical pain and emotional trauma. You deserve compensation for your damages due to whiplash injury. If you suffered whiplash due to someone else's negligence, you may be entitled to financial compensation, but how much? Continue reading this guide to learn what the payout scale is for whiplash injury victims.
Contact Springs Law Group today to get started on your whiplash injury case.
What Is a Whiplash Injury?
Whiplash occurs when your neck is forcefully and rapidly whipped in a back-and-forth motion. Some symptoms of whiplash include neck pain, stiffness, shoulder pain, and headaches. Whiplash injuries commonly result from car wrecks or other accidents, such as falls. While many cases of whiplash are minor, whiplash can also be a severe injury that requires intense treatment, like physical therapy. Whiplash is one of the most common injuries you can sustain from a car accident. If you sustained whiplash from an accident caused by another person's negligence, you could earn compensation for your losses.
What Is the Payout Scale for Whiplash Injuries?
While whiplash is a common injury in car accidents, each case is different. Therefore, it is difficult to determine an average whiplash settlement. This means that there's a wide payout scale for whiplash. For example, you may earn a hefty settlement if your whiplash injury is severe. However, you may receive a smaller amount if your injuries are minor. The payout for your whiplash injury is determined by various factors, such as who was at fault and the severity of your injuries. Usually, high payouts result from devastating accidents. For instance, a claimant might earn a large settlement if their whiplash injury causes chronic pain or permanent disability.
Consult a personal injury attorney to receive a settlement estimate for your whiplash injury.
Factors That Determine Your Whiplash Settlement Amount
When the insurance company calculates your whiplash settlement amount, they will look at several factors, including economic and non-economic damages. Economic damages are financial losses due to your injuries, such as medical bills, future treatment, and lost wages. So if you have hefty medical expenses and haven't been able to work due to your injuries, the insurance company will factor that into your whiplash injury settlement amount. Non-economic damages are losses due to your whiplash injury that do not relate to finances. Some examples of this include pain and suffering, loss of enjoyment of life, and emotional distress. Calculating non-economic damages can be tricky since these factors are subjective. Still, adjusters will look at these losses when determining your payout.
How Can a Personal Injury Attorney Help You?
A personal injury attorney will ensure you receive the compensation you deserve for your whiplash. Typically, insurance companies offer low payouts because they do not want to lose money. An attorney will negotiate with the insurance company to increase your settlement amount. You can file a lawsuit if your lawyer and the other driver's insurance company cannot agree on a whiplash settlement amount. In this situation, your attorney will represent you in court to ensure that you receive fair compensation for your whiplash.
Additionally, a personal injury lawyer will help you compile evidence, gather witnesses, and calculate your damages. They will talk to the insurance company for you or advise you on how to talk to adjusters. If you have any questions about your case, your attorney will answer them for you, and they can offer you expert legal advice. Your lawyer will protect your rights and defend you from insurance companies. Their goal is to help you win fair compensation for your whiplash injuries. Insurance companies will try to give you as little as possible for your losses, so a lawyer can create a strong whiplash injury claim to try to get the settlement you deserve.
Contact Springs Law Group Today
Whiplash from a car accident can cause so much pain and distress. Regardless of your whiplash injury, these injuries are damaging and can lead to significant medical bills and, in some cases, lost wages. Whiplash victims deserve a fair payout for their whiplash injuries, and a personal injury lawyer can help. The personal injury lawyers at Springs Law Group are here to help you every step of the way. You can rely on Springs Law Group to get the compensation you deserve on your whiplash claim. If you or someone you know has sustained whiplash due to someone else's negligence, contact Springs Law Group to schedule your free consultation.