Worst Injuries to Children in Colorado Car Crashes: Colorado Springs Car Accident Lawyer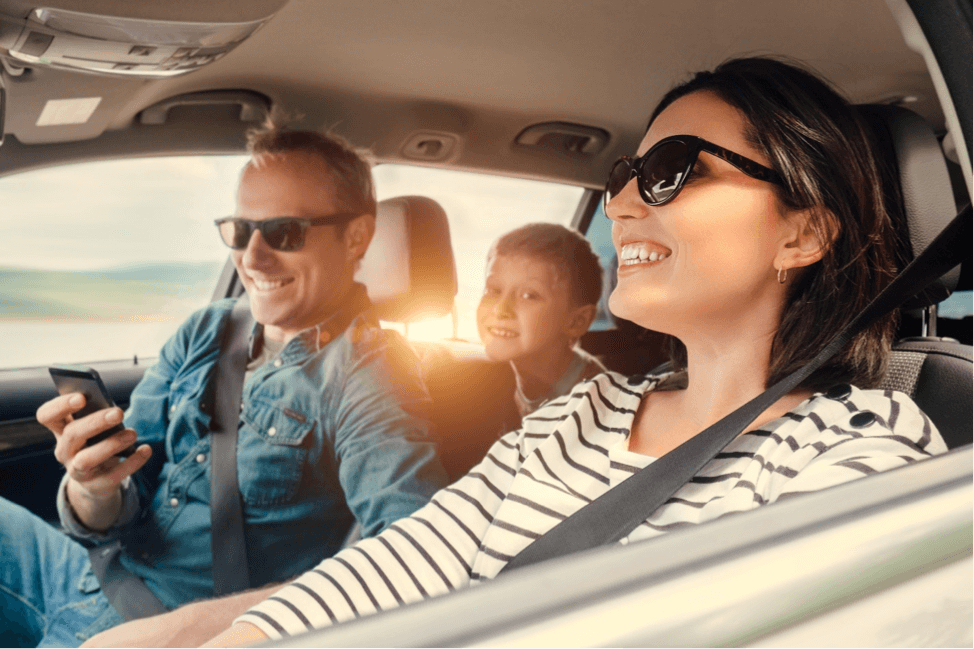 Our children are precious. We make significant efforts to keep them safe no matter what. In motor vehicles, this includes seat belts, car seats, and other restraint devices. We drive more carefully when our children are in the car. We take extra time to ensure the way is clear before proceeding. We do everything in our power to protect them.
However, that does not mean that we can protect them completely. Other people may not be as careful, reasonable, or prudent when driving a motor vehicle. We are all vulnerable to negligent motorists and even when we drive as safe as we possible can, we cannot always guard against the unpredictable. When this happens and our children are in the car with us, they can be seriously injured or wrongfully killed.
Our Colorado Springs car accident lawyer knows how dangerous motor vehicle crashes can be for young children. There are several different types of injuries that could occur in a car accident which are absolutely devastating to young children. Below are some of the worst injuries that a child could sustain in a Colorado car crash. If you or your loved on have suffered one of the injuries below or any other injury, call us for a free consultation by dialing (719) 421-7141.
Child Injured in a Car Accident: Worst Injuries
Some of the worst injuries to a child in a car accident include injuries that are not always easy to identify and pinpoint. These are cognitive or neurological injuries. Other injuries are to the senses that cannot be generally pointed out to a jury, only the effects of the injury are apparent. Other injuries are significant, disfiguring, and obvious. Here are the worst injuries to infants in Colorado car accidents:
Wrongful Death
The ultimate personal injury in any negligent accident is the wrongful death of a loved one. No amount of compensation, apology, and remedial action could bring back your loved one once he or she has died. There may also be no worse fear and devastation than burying a child. This is why wrongful death is the worst injury in a car accident.
Paralysis
An injury to a child's spinal cord or other massive nerve bundle (such as in the shoulder or hips like the brachial plexus) can paralyze a victim's limb, limbs, or even entire body. These are very devastating injuries as well because a child may be without the ability to walk ever again. Other paralyzing injuries may result in the child being unable to take for himself or herself without proper assistance ever again. These are very devastating injuries.
Traumatic Brain Injuries
Any head injury to a child and become a traumatic brain injury. Concussions can result in debilitating seizures and massive cognitive defects. Traumatic brain injuries, or TBIs, can result in long-lasting injury to children and create learning and cognitive defects that stunt and even prevent develop. This is particularly true of very young children whose brains are rapidly growing and developing in key areas, such as processing, memory, and even developing a personality.
Loss of Eyesight
While all of the senses are particularly important, the loss of eyesight to a young child is likely the worst. Children largely process the world by what they see. This is how most children learn in school and of the world around them. The loss of eyesight in a Colorado car accident is debilitating and catastrophic to a young child.
Organ Injuries
Because children are smaller, have less mass, and weaker (more flexible) bones, organ injuries to the liver, kidneys, lungs, heart, pancreas, and spleen are very common in motor vehicle crashes. These can lead to very serious complications to a growing child.
Amputations
When a child's limb has been so injured that it cannot be saved, an amputation is necessary. This is another catastrophic injury for a young child that will cause both physical and emotional distress to a young, growing child. These are also debilitating and require a child to learn an entirely new skillset and ability to function.
Colorado Car Accident Injuries to Children Need Legal Representation
When children are seriously injured in a car crash, you should not hire just any lawyer. Hire our compassionate Colorado Springs car accident lawyer at the Springs Law Group to represent you and your family. We have the resources, knowledge, and experience necessary to demonstrate to the court what injuries your child suffered, how to prove liability, and how to obtain compensation your children needs for medical bills, pain and suffering, future surgeries, and other care or treatment.
To learn more, call us for a FREE consultation by dialing (719) 421-7141. If we agree to accept your case, we will conduct a thorough and full investigation to get you the answers you and your family deserve. Call today to schedule your free consultation with our car accident lawyer.