How to Choose the Best Attorney for Your Personal Injury Claim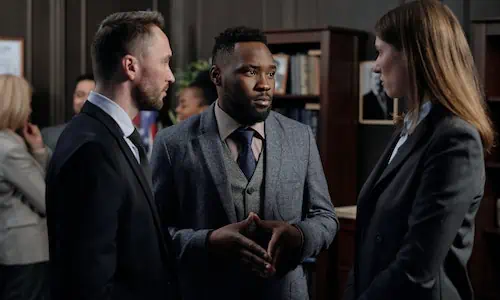 Suffering from a personal injury can be a life-altering experience. From dealing with medical bills to missed work, the aftermath of an accident can be overwhelming. One of the most critical decisions you'll make is choosing an attorney to handle your personal injury claim.
The right attorney can make all the difference in your case's outcome, but how do you know who to trust?
This guide will provide tips on choosing an attorney for a personal injury claim. By following these tips, you can make an informed decision and increase your chances of a successful outcome.
Look at Their Reviews
One of the best ways to learn about an attorney is by looking at their reviews or client testimonials. While you can check their website, it's important to note that the information there is designed to present them in the best possible light. Instead, go to Google reviews or other review sites to see what others say. These reviews indicate how the attorney handles cases and communicates with clients.
While negative reviews are not uncommon, read them carefully and compare them with the positive ones. It's also essential to ask your lawyer about any concerns you have. While some reviews may be inaccurate, a good attorney will be willing to discuss them with you and provide an explanation.
Make Sure You Have Shared Values
It's important to choose a personal injury attorney in Colorado Springs that aligns with your values. Just like picking a business partner or a friend, you want someone who shares your beliefs and approach to the situation. If you're uncomfortable with an attorney's values or approach to handling your case, it's best to look for someone else.
For instance, do you prefer an attorney that prioritizes community involvement? Or do you care more about their experience and track record of success? Do you prefer a logical, surgical approach to your case or a compassionate, involved one?
It's important to note that while different attorneys have different styles, finding one that matches your approach will make the experience less stressful.
Consider Their Experience
When it comes to selecting an attorney for your personal injury claim, experience matters. An experienced personal injury lawyer will have a solid understanding of the legal system, know the ins and outs of personal injury law, and be able to navigate complex cases effectively.
When evaluating an attorney's experience, it's important to consider their years of practice, the number of cases they have handled, and their track record of success. An attorney with extensive experience in personal injury law will better understand what to expect during the claim process, how to build a strong case, and how to negotiate with insurance companies and other parties involved.
It's also essential to look for an attorney with specific experience handling similar cases. For example, if you were injured in a car accident, you'll want to find a Colorado Springs car accident lawyer with experience handling motor vehicle cases.
Schedule a Consultation
The best way to find out about a personal injury attorney is by meeting them in person or talking to them on the phone. This step is crucial because you need to feel comfortable with the attorney you hire. Personal injury lawsuits can be emotional and frustrating, so it's essential to have an attorney that you trust.
During your meeting, you can also discuss the attorney's communication style, how they plan to handle your case, and their fee structure. You can also gauge their personality and determine if you share common goals and expectations.
At Springs Law Group, our attorneys offer FREE consultations for prospective clients to get to know us. If you've been involved in an accident, we are here to help you navigate the legal process and get the compensation you deserve. Contact us today and take the first step toward a successful resolution.