Top 5 Worst Roads In Colorado Springs, CO For Car Accidents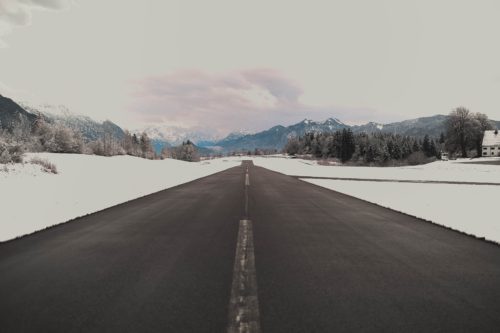 The Colorado Department of Transportation groups the state into regions when tracking accidents and fatal crashes. Region Two, which includes El Paso County, has recorded 144 fatal crashes in 2018 alone — second to Region One where Denver resides. In August, The Gazette put together a list of the most dangerous intersections in Colorado Springs. As it turns out, Colorado Springs is home to one of the most turbulent areas to drive in all of Colorado.
With this recent report focusing on the auto dangers around Colorado Springs, it only seems appropriate to take a moment to highlight the five most dangerous areas to drive in Colorado Springs. If you find yourself driving around Colorado Springs often, these are spots you will want to be extra careful on.
5. South Academy Boulevard:
Another busy road that gives Colorado Springs residents to access to Pinello Elementary School, I-25 and Carmel Middle School, South Academy Boulevard has already seen 75 accidents happen this year.
4. North Academy Boulevard:
Home to numerous strip malls and shopping centers, North Academy Boulevard sees thousands of cars pulling in and out of it all day long. A total of 184 accidents have occurred on North Academy Blvd. this year.
3. West Cimarron Street:
Home of the most dangerous intersection in Colorado Springs (See I-25), West Cimarron Street connects many residents in Colorado Springs to I-25 and thus sees massive amounts of traffic every day. A total of 191 accidents have occurred on West Cimarron Street this year.
2. North Powers Boulevard:
North Powers Blvd., or Interstate 21 as many Colorado Springs residents will know it, is a massive commuter road we all use to get to work and school. This is especially the case for anyone who has a child who goes to Pine Creek High School or Challenger Middle School. A total of 317 accidents have occurred on Highway 21 this year
1. I-25:
This probably comes as a surprise to no one. 11 of the 25 most dangerous intersections come off I-25, including the top seven. The most dangerous of them coming at the massive interchange at West Cimarron Street — 151 crashes in total this year.
Stay safe on Colorado Springs' roads!
Considering how integral these roads are to how Colorado Springs residents travel and commute, there's no realistic way you can simply avoid these streets. Instead, anytime you are driving on these roads prepare to drive defensively and look for possible backroad alternatives. Distraction-free driving never hurts either!
Colorado Springs Car Accident Lawyers
Sometimes, driving defensively and following all the best practices when driving a car can't avoid an accident. If you or a loved one were injured in a car accident in Colorado Springs, call Springs Law Group to speak with one of our car accident attorneys. The call is free and we will not collect any fees unless we collect damages on your case.