I Was Not Wearing my Seat Belt in a Colorado Springs Car Accident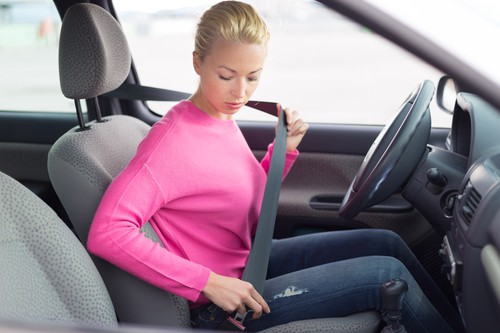 Seat belts are one of the best life-saving devices in a motor vehicle. Research supports this notation. According to the CDC, the majority of drivers and passengers killed in motor vehicle crashes were not wearing seat belts. Drivers and front seat passengers who wore seat belts saw a 45% reduction in the risk of death, and a 50% reduction in the risk of serious personal injury. Additionally, the CDC contends that seat belts have saved an estimated 255,000 lives since 1975.
This is one of the many reasons why Colorado's Legislature requires drivers and front-seat passengers to wear seat belts, and recommends all passengers wear a seat belt. Specifically, under C.R.S. section 42-4-237(2), "every driver of and every front seat passenger in a motor vehicle equipped with a safety belt system shall wear a fastened safety belt while the motor vehicle is being operated on a street or highway in this state." Drivers or front seat passengers who fail to wear a seat belt may be found in violation of this law and cited for a traffic violation.
When a driver or front seat passenger is involved in a Colorado Springs car accident and does not have his or her seat belt on, the injuries may be magnified significantly. Because of this, many times, the insurance company and defendant will blame you for the injuries. Insurance companies may even refuse to cover you for your injuries. To add to your anxiety, law enforcement may even end up ticketing you after your crash. But are victims of motor vehicle crashes really not able to collect under Colorado Law?
Victims of Colorado Auto Accidents Not Wearing Their Seat Belts May Still Collect Compensation for Their Injuries
Our Colorado Springs car accident lawyer knows that insurance companies and defendants will try to pass blame on you for their negligence acts in a motor vehicle wreck. But under Colorado Law, the victim of a car crash may still collect compensation for his or her injuries even if he or she was not wearing a seat belt.
Even though Colorado is a comparative fault state, meaning that the fault of the victim is considered to reduce the amount of damages in a car accident, this does not apply in car accidents where the victim is not wearing a seat belt. For instance, some states, like New York, have a "seat belt defense" which would lower the victim's total award. If a jury awards $100,000 to the victim of a motor vehicle accident, but finds that the Plaintiff is 40% at fault for not wearing a seat belt, the Plaintiff will only receive $60,000 of that $100,000.
That is not the case in Colorado, as the courts have specifically rejected the principle that failing to wear a seat belt constitutes comparative (or contributory) fault. Rather, Colorado common law (judge-made law) provides that evidence that a victim did not wear a seat belt is only permissible to lower pain and suffering damages. The Legislature later codified this into C.R.S. section 42-4-237(7).
This means that a victim of a Colorado Springs car accident who was not wearing a seat belt may still recover from injuries sustained in a motor vehicle wreck. The victim's claims for pain and suffering (the agony and injury induced from the crash) may be lowered. But this does not affect a victim's claim for non-economic damages such as medical bills, lost wages, lost earnings, loss of services/consortium, future medical procedures, property damage, and other damages that are not related to pain and suffering. This means that the victim's failure to mitigate damages for pain and suffering could get reduced by a certain percentage, but all other claims could be compensated in full.
That being said, failure to wear a seat belt does not always mean your pain-and-suffering damages will always be reduced. Failure to wear a seat belt is a defense that the defendant must raise. Once raised, the plaintiff (injury victim) can respond to the defense by presenting evidence that the plaintiff's pain and suffering was not caused by his or her failure to use a safety restraint. "Such evidence could include expert testimony to show, for example, that: seat belt non-use did not cause the plaintiff's injuries; some injuries would have occurred regardless of that non-use; or the plaintiff would have had different, more painful injuries had the seat belt been worn." Anderson v. Watson, 953 P.2d 1284, 1291 (Colo. 1998). Thus, the argument could be that the plaintiff would have suffered the same amount of pain and suffering even if he or she had worn a seat belt or other safety restraint, or pain and suffering from injuries to certain body parts would have resulted regardless of seat belt use.
Victims of Colorado Springs Car Accidents Who Were Not Wearing a Seat Belt Should Call Springs Law Group to Fight for Them
If you were injured in an auto accident and were not wearing your seat belt in violation of Colorado law, you may still be entitled to compensation for your injuries. Call our Colorado Springs car accident lawyer to learn how we can fight for you to ensure that your rights are protected. Do not be intimidated by insurance companies that blame you and offer you no or negligible compensation. Call our office by dialing (719) 421-7141 or use the convenient and easy to use "Get Help Now" submission box available here. We can help walk you through the process, together, and help you get on the road to recovery. Call today to schedule for FREE consultation.