Compensation You Could Receive in a Slip and Fall Accident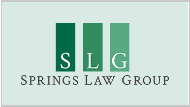 If you were injured in a slip and fall accident, you may need to file a claim for compensation with the insurance company of the negligent business or property owner. You will have a better chance of recovering what you're owed if you understand the laws that apply to your claim and how settlement of a claim works. Knowing the types of compensation you can receive is essential, as well.
Types of Compensation Awarded in Slip and Fall Accident Cases
To know how much to request in settlement, you need to know the types and amounts of compensation that are possible. The types of compensation you may be entitled to include:
​Medical expenses. You are entitled to be reimbursed for the medical expenses you have incurred and the ones you will need to pay for in the future if you have not made a full recovery. This can include doctor visits, surgery, physical therapy, occupational or vocational therapy, medications, and assistive aids for yourself or your home. You cannot know your complete medical expenses until you have reached your maximum medical recovery or have received a final prognosis from your doctor.
Lost wages. Your lost wages claims can include both past and future wages lost while you are off work recovering from your injuries. This portion of your claim can also consist of other work-related losses, such as, lost sick and vacation time, commissions, bonuses, promotions, and perks of your job. In addition, you may be entitled to future earning capacity damages if you will lose income in a career change or become disabled due to your injuries.
Pain and suffering. A less tangible, but equally important component of your claim is for emotional trauma and the pain and suffering you experienced due to the accident and your resulting injuries. You could face chronic pain or mental health disorders, such as anxiety and depression, caused by your injuries. An experienced slip and fall attorney who has settled many of these cases can help you document these damages and value this portion of your claim.
Wrongful death. If a family member died as a result of his injuries, you may be able to file a wrongful death action to seek compensation for the loss of your loved one. You could be entitled to compensation for funeral and burial expenses, some of your loved one's medical bills, and loss of his wages, companionship, and support.
Punitive damages. Punitive damages are only awarded in rare cases where the negligent party's actions were especially outrageous. They are awarded not to compensate you as the accident victim but, rather, to punish the negligent business or property owner. If your accident falls within this type of negligence, you may be able to recover punitive damages.
Were you injured in a slip and fall accident? The experienced attorneys at Springs Law Group are here to help you file your claim and fight to obtain the compensation you deserve. To find out about your legal options and how we can assist you, call our office to schedule a free consultation.