Arthroscopic Shoulder Surgery After a Colorado Car Crash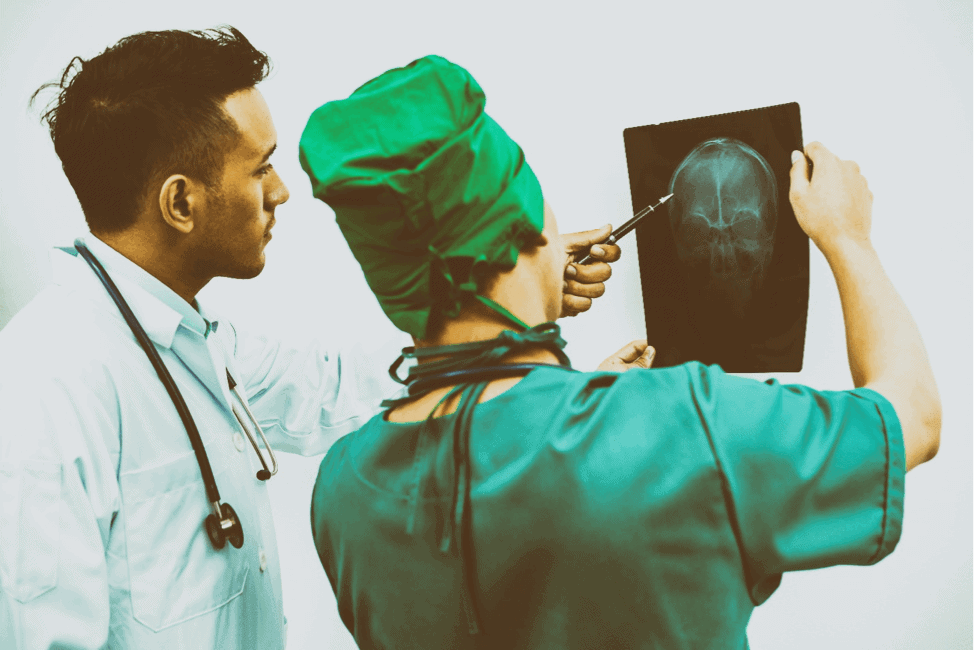 Besides the back and neck, one of the most common injuries in a Colorado car crash is a shoulder injury. Even though your shoulder is a very sturdy joint, it contains many tendons, muscles, ligaments, and bones, which support the shoulder and arm. It also contains more nerves, vessels, and other structures in a much narrower space than the knee or hip, which are larger joints. Add in the facts that the seatbelt may lay across your shoulder, and many people who see an accident coming brace themselves for impact, it should be no surprise why shoulders are commonly injured in car wrecks.
Common Shoulder Injuries from Colorado Car Crashes
Shoulder injuries are some of the most painful injuries because of the various structures in the shoulder and that small space. In addition, you rely on your shoulder during the day for almost any activity, whether that be supporting your hands to type on a keyboard, opening a door, or brushing your teeth. A damaged shoulder will constantly create hardships and generate pain.
Some of the most common shoulder and arm injuries due to Colorado car crashes include the following:
Rotator cuff tears (supraspinatus, infraspinatus, teres minor, subscapularis);
Broken bones (humeral head, acromion, scapula, clavicle);
Biceps tear (proximally or at the top of the shoulder);
Triceps tear;
Nerve damage (brachial plexus injuries caused by the pulling of a seatbelt in a car crash);
SLAP tear (Superior Labral tear from the Anterior to Posterior);
Cartilage tears or damage;
Muscle damage, particularly to the delts (deltoids), biceps, triceps, or lat (latissimus); and
Many other injuries to the shoulder.
Arthroscopic Shoulder Surgery After a Car Crash
If you have suffered any one of the injuries above or another injury due to a car accident, you may need arthroscopic shoulder surgery. In this type of surgery, the surgeon uses a small camera and long tools to manipulate tissue and tools in your joint to repair damage that was done. A patient is usually under general anesthesia for the surgery, and several incisions are made in the shoulder or arm for the camera and tools to enter and make the necessary repairs.
Generally, arthroscopic surgery is preferred over a single, large incision, which takes longer to heal, carries greater risks, and causes more damage to the arm tissue. However, in very serious motor vehicle wrecks, it may be necessary to completely open the site with a large incision. This more invasive type of surgery is more often done to repair significant damage to the shoulder joint, or where there is significant damage to the humerus, which causes it to shatter and crack into pieces.
Do You Need Arthroscopic Shoulder Surgery After a Car Crash? Call Springs Law Group to Learn How We Can Help
Motor vehicle crashes can be very violent and cause significant injury to the shoulder or joint. These injuries can be incredibly painful and require arthroscopic shoulder surgery. While this surgery is less invasive and allows for less damage than other types of surgery, it is nonetheless invasive, painful, and expensive. Victims of a Colorado car crash that require arthroscopic shoulder surgery should call Springs Law Group to learn how we can recover compensation for pain and suffering, lost wages, lost earnings, medical bills, and other expenses by dialing  (719) 421-7141, or using the convenient and easy to use "Get Help Now" submission box available here. The call is free and the consultation is free, so call today to schedule with your lawyer today.