4 of the Most Dangerous Distractions on the Road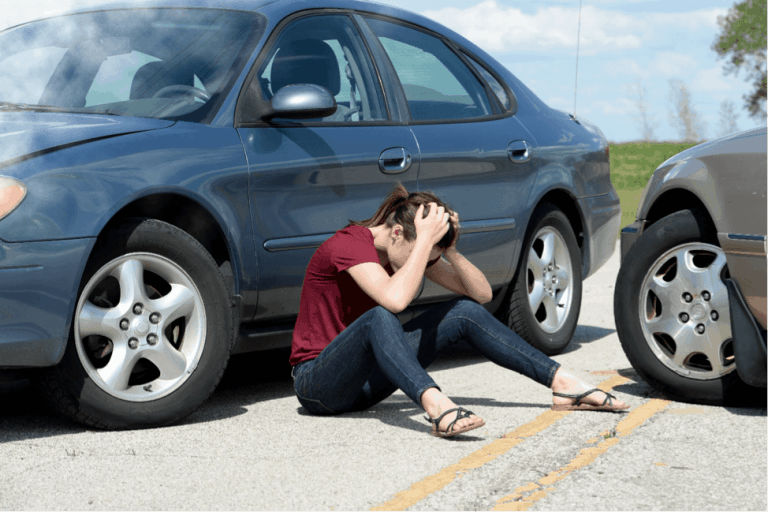 According to data compiled by the National Highway Traffic Safety Administration (NHTSA), 3,450 people died due to distracted driving in 2016 alone. In reality, the number is likely much higher, because many auto accidents involve numerous causes, such as distractions, impaired driving, speeding, and other related factors. It can be very difficult to isolate which of many factors was the primary contributor to an accident. At any rate, distracted driving continues to be a big problem. Colorado law makes texting and driving illegal, but texting isn't the only danger. In fact, there are plenty of other distractions that are just as dangerous.
If you've been seriously injured in a car accident due to a distracted or careless driver, call the Springs Law Group for help today. Here are four of the most dangerous distractions on the road today.
#1 – Smartphones
Notice we didn't say texting. This is because texting is just one form of visual and cognitive distraction. But any activity on a smartphone will take your eyes and your focus off of the task of driving. This can include things like messing with apps, checking a map on your phone, searching for a number, reading social media accounts, or even surfing the Web.
#2 – Vehicle Controls
Despite the auto industry's heavy focus on safety, they keep adding more complex controls. Vehicles today have many controls that were not available just a few years ago. While many of these are designed to keep you safe, they can also create notable distractions. For instance, here are some examples of vehicle-related distractions:
Connecting your built-in Bluetooth
Messing with built-in GPS
Connecting devices to the console
Searching for radio controls
#3 – Signs and Images Outside the Vehicle
Some drivers who are not comfortable in urban or suburban areas may be easily distracted by the busy scenery that can include advertisements, business signs, and tourist attractions. These things are part of our life, and a responsible driver should be able to operate a vehicle without becoming distracted.
#4 – Passengers
It may not seem like a big distraction, but a large number of crashes happen with passengers in the vehicle. This is especially true for teenagers, who may be inclined to look away from the road or constantly check a mirror to see friends in the backseat. Passengers are the source of many distracted driving accidents, even if there's no way to necessarily prove it.
Getting Compensation from a Distracted Driver in Colorado Springs
In the Colorado Springs area, it's important to get the help and answers you need. Most drivers are insured by powerful and sophisticated insurance companies. These insurance carriers are good at avoiding payment after a crash. If you've been injured in a car accident in Colorado, call the Springs Law Group to protect your rights and get yourself on the road to recovery. Our Colorado Car Accident attorneys know exactly what it takes to get these large insurance companies to pay fair and reasonable compensation for injuries.